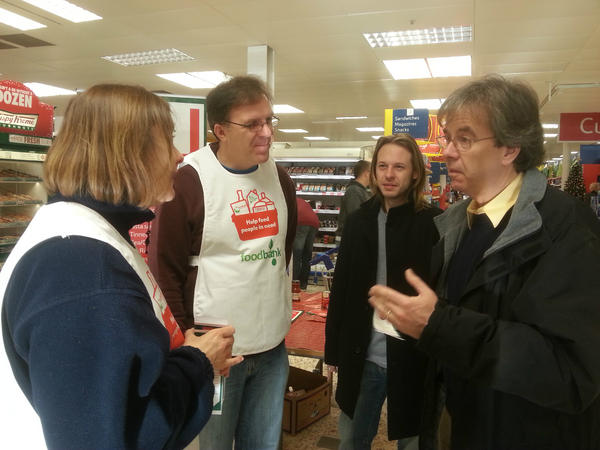 Claims of an economic recovery are at odds with the experience of Bedford Foodbank which is now feeding 500 people every month.
The scandal of of people in a prosperous country being reliant on food parcels has so embarassed David Cameron's government, that it has tried to hide figures and refused £22 million available from Europe to ease the burden on Britain's foodbanks.
Patrick Hall, Labour parliamentary candidate for Bedford and Kempston, pointed out that 'the scandal of increasing reliance on foodbanks is not just affecting the unemployed -- many of those in need of help are in work that is so poorly paid that they cannot make ends meet'.
Labour recognises that in order to end the need for foodbanks, it is the responsibility of government to raise living standards for all. Labour will raise the minimum wage to £8 per hour and ban exploitative zero hour contracts which place people in financial insecurity.
Patrick Hall said, 'Labour will take action to help reverse this shocking new reliance on handouts of food'.